Analysis of top Seeking Alpha coverage: Portola
Portola Pharmaceuticals (PTLA) shares have opened more than 25% lower amid speculation that the companys AndexXa will require an additional trial before the FDA approves the BLA.
The speculation began after the company disclosed in its post earnings conference call that it received communication from the FDA last Friday. The agency is currently evaluating AndexXa and is scheduled to take a decision on May 4th, a major catalyst for PTLA as we have noted in the past. PTLA disclosed that the agency has asked for additional data on some other patients (not part of the usual care cohort) in a randomized study. The FDAs request suggests that it might ask for an additional study. Portola noted that it is currently in the process of clarifying with the agency. Additional details are expected to be announced in the future as PTLA has more clarity.
This comes a week after Portola had disclosed that the European Medicines Agencys (EMA) CHMP communicated a positive trend vote for the marketing application for AndexXa in Europe. The positive trend vote though was accompanied by a request for additional information.
The developments in Europe and the U.S. suggest that AndexXa commercialization will be delayed, with the possible need for an additional study in the U.S. Portola certainly has the resources to conduct an additional trial. While a possible delay in commercialization is indeed bad news for Portola, it must be noted that AndexXa still has a strong chance of approval eventually. And considering the commercial opportunity, the sell-off today has presented a good buying opportunity.
Stocks in News: Analysis of NVAX, IDRA, VRTX
NovaVax (NVAX) announced top-line results from a phase 1/2 study evaluating its recombinant flu vaccine NanoFlu in older adults showed a treatment effect over and above the leading egg-based flu vaccine.
Analysis: The data announced by the company showed that in three H3N2 strains, which accounted for ~3/4 of flu-related hospitalizations this year, NanoFlu produced 47 – 64% higher antibody titers compared to the egg-based high-dose vaccine. NVAX expects to launch a phase 2 study in the third quarter.
Idera Pharmaceuticals (IDRA) has initiated a phase 3 study to evaluate intratumoral IMO-2125 combined with Bristol-Myers Squibb's (BMY) Yervoy compared to Yervoy alone in melanoma patients who have not responded to anti-PD-1 therapy such as Opdivo.
Analysis: The co-primary endpoints are overall survival up to month 48 and overall response rate up to month 36. The estimated completion date is July 2021. Results presented at the 2017 European Society for Medical Oncology Congress (ESMO) meeting from the completed phase 1 portion of the ongoing Phase 1/2 clinical trial of intratumoral IMO-2125 in combination with ipilimumab (NCT02644967) show the combination to be well-tolerated over the entire range of IMO 2125 doses tested.
Vertex Pharmaceuticals (VRTX) has commenced a phase 3 study evaluating a fixed-dose combination of VX-659 (240 mg), tezacaftor (100 mg) and ivacaftor (150 mg) in cystic fibrosis (CF) patients with two copies of the F508del mutation, the most common genetic form of the disorder.
Analysis: The primary endpoint of the late-stage study is the mean absolute change from baseline to week four of treatment in lung function as measured by percent predicted forced expiratory volume in one second (ppFEV1). The study will include 100 subjects, with 50 receiving VX-659/tezacaftor/ivacaftor and the other 50 will receive placebo/tezacaftor/ivacaftor. An open-label extension study will be offered to all patients after the initial treatment period during which they will receive the VX-659 combination for up to 96 weeks.
In other news
Acorda Therapeutics (ACOR) announced that it has entered into a cooperation agreement with Scopia Capital Management LP. The agreement allows Scopia to appoint two board members while supporting the companys nominees. The agreement takes effect from January 1, 2019.
BioCryst Pharmaceuticals (BCRX) announced that dosing has commenced in a long-term safety trial, evaluating its BCX7353 as a preventative treatment in patients with hereditary angioedema (HAE). The open-label two-arm study will evaluate the safety of two dose levels (110 mg and 150 mg once daily) over 48 weeks in ~160 patients with Type I and Type II HAE.
Endocyte (ECYT) announced the pricing of its public offering of 17.9 million shares of common stock at $4.20 per share. Underwriters to the offering have been granted an option to acquire an additional 2.7 million shares to cover for over-allotment, if any.
Cara Therapeutics (CARA) announced that it has initiated dosing in a phase 1 study evaluating the safety and pharmacokinetics of Oral KORSUVA (difelikefalin) in patients with chronic liver disease (CLD). The open-label trial will enroll up to 60 subjects with CLD and up to 12 healthy patients for control.
CytRx (CYTR) announced that it has signed an agreement with strategic advisory outfit Destum Partners to help identify partnering opportunities for its LADR (Linker Activated Drug Release) ultra-high potency drug conjugates.
Sangamo Therapeutics (SGMO) announced that regulators in UK have given the go ahead on a Phase 1/2 clinical trial assessing SB-FIX, a zinc finger nuclease (ZFN)-mediated gene editing treatment, in patients with hemophilia B, the first in vivo genome editing study in Europe. Recruitment is already underway in the U.S.
The FDA approved Sorrento Therapeutics (SRNE) ZTlido (lidocaine topical system) 1.8% for the relief of pain associated with post-herpetic neuralgia (PHN).
Mylan (MYL) has signed a global collaboration and license agreement with Revance Therapeutics (RVNC) aimed at developing and commercializing a biosimilar to BOTOX. As per the terms of the agreement, Mylan will pay Revance $25 million upfront, milestones and royalties on net sales. Detailed financial terms are not disclosed. Separately, Mylan also announced its fourth-quarter results, posting earnings of $1.43 per share, beating consensus forecast by 2 cents. Revenue for the quarter was down marginally to $3.24 billion. Revenue fell short of consensus forecast by $60 million.
Atara Biotherapeutics (ATRA) has priced its public offering of 4,285,714 shares of common stock at $35 per share. Underwriters to the offering have been granted an option to acquire an additional 642,857 shares to cover for over-allotment, if any.
Biohaven (BHVN) announced that results from a bioequivalence study with its Zydis (rimegepant) orally dissolving tablet (ODT) showed pharmacokinetic equivalence to the rimegepant tablet formulation used in the Phase 3 program. A Phase 3 study assessing the ODT formulation will start this month.
FibroGen (FGEN) announced that the FDA has granted its pamrevlumab for Fast Track review for the treatment of patients with locally advanced unresectable pancreatic cancer. The agency granted accelerated review status after seeing Phase 2 data on pamrevlumab combined with chemo agents gemcitabine and nab-paclitaxel.
Pain Therapeutics (PTIE) announced that the FDA has accepted for review its marketing application seeking approval for abuse-deterrent pain med REMOXY ER (oxycodone extended-release). The agency's action date is August 7.
Announcement: Launching Free Trial for a week
Dear readers: Our Marketplace service, the Total Pharma Tracker, will offer a one-week free trial starting March 1. Click here to register. Hurry, the offer lasts through March 7.
Disclosure: I/we have no positions in any stocks mentioned, and no plans to initiate any positions within the next 72 hours.
I wrote this article myself, and it expresses my own opinions. I am not receiving compensation for it (other than from Seeking Alpha). I have no business relationship with any company whose stock is mentioned in this article.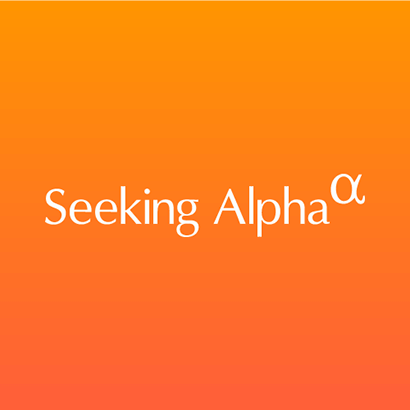 About this article:ExpandAuthor payment: Seeking Alpha pays for exclusive articles. Payment calculations are based on a combination of coverage area, popularity and quality.Tagged: Investing Ideas, Long Ideas, Healthcare, Drug Related ProductsWant to share your opinion on this article? Add a comment.Disagree with this article? Submit your own.To report a factual error in this article, click here