Only one small biotech is on the calendar for the week ahead as the annual mid-February lull has been drawn out slightly longer than expected. That said, four deals are able to launch on Monday, and another three become eligible the week after, including high-profile deals Zscaler (Pending:ZS) (eligible Monday, March 5) and Dropbox (Pending:DBX) (eligible Monday, March 12).
U.S. IPO Calendar

Issuer
Business




Deal Size
Market Cap

Price Range
Shares Filed

Top
Bookrunners

BioXcel Therapeutics (Pending:BTAI)
Branford, CT

$60M
$210M

$11 – $13
5,000,000

Barclays
UBS

Developing new uses of drugs to treat neurological disorders and cancer.
BioXcel Therapeutics, which is being spun out of its R&D-focused parent, is expected to raise $60 million in the upcoming week. Lead candidate, BXCL501, is a sublingual thin film formulation for acute treatment of agitation resulting from Alzheimer's disease, schizophrenia and bipolar disease; management plans to initiate a Phase 1b safety study in 2018.
IPO Pipeline Update
Beginning Monday, March 5, cyber security unicorn Zscaler, Minnesota-based bank Bridgewater Bancshares (Pending:BWB) and biotechs Taiwan Liposome Co. (Pending:TLC) and Arcus Biosciences (Pending:RCUS) will become eligible to launch their deals, along with PolyPid (Pending:POLY), which is able to launch now. In the following week, decacorn cloud storage provider Dropbox, customer services provider IBEX Holdings (IBEX) and Chinese online course provider Sunlands Online Education (STG) will be able to set terms.



8 Recent Filings Could Launch in the Coming Weeks

Issuer
Business

Estimated
Deal Size

Sector

Lead
Underwriter

PolyPid

$86M

Healthcare

Goldman Sachs

Developing extended-release drugs to prevent surgical site infections.

Zscaler




$200M

Technology

Morgan Stanley

Provides a cloud-based network security service for enterprises.

Taiwan Liposome Co.

$50M

Healthcare

Cantor Fitz.

Developing lipid formulations of approved drugs for pain and eye disease.




Bridgewater Bancshares

$50M

Financials

Sandler O'Neill

Minnesota bank with six branches and $1.6 billion in assets.

Arcus Biosciences

$100M

Healthcare

Citi




Clinical-stage biotech developing cancer immunotherapies.

Dropbox

$500M

Technology

Goldman

Web-based cloud storage provider.

IBEX Holdings

$75M

Industrials




Baird

Provides outsourced customer support and marketing services.

Sunlands Online Education

$300M

Consumer

Goldman (Asia)

Chinese provider of online courses for professional qualifications.
IPO Market Snapshot
The Renaissance IPO Indices are market cap weighted baskets of newly public companies. The Renaissance IPO Index has returned 0.5% year-to-date and the S&P 500 is up 0.5%. Renaissance Capital's IPO ETF (NYSEARCA:IPO) tracks the index, and top ETF holdings include Snap (NYSE:SNAP) and US Foods (NYSE:USFD). The Renaissance International IPO Index is up 3.2% year-to-date, while ACWX is down 0.5%. Renaissance Capital's International IPO ETF (NYSEARCA:IPOS) tracks the index, and top ETF holdings include Orsted (OTCPK:DNNGY) (DONG Energy) and ASR Nederland (OTC:ASRRF).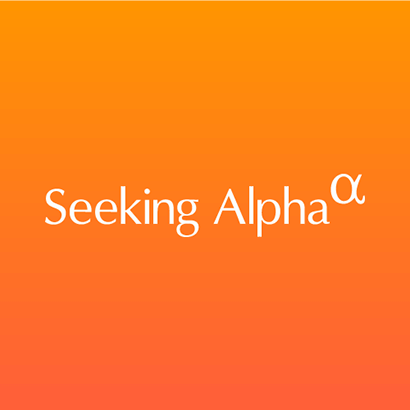 About this article:ExpandTagged: Investing Ideas, IPO AnalysisWant to share your opinion on this article? Add a comment.Disagree with this article? Submit your own.To report a factual error in this article, click here