The late great comedian Rodney Dangerfield was known for his stand-up comedy routines with the catchphrase "I don't get no respect!". I was especially fond of his appearance in the comedy movie classic Back to School. Rodney plays a wealthy father who supports his son by going back to college with him. My favorite scene (foul language warning) includes a cameo appearance by famous author Kurt Vonnegut. Rodney is assigned to write an essay on Vonnegut and cheats by hiring the author himself. Unfortunately, Vonnegut's essay on himself receives a failing grade.
No matter what Rodney Dangerfield does, he just gets no respect. Some stocks seem to receive the same treatment. National Holdings (NHLD) is a profitable, growing and debt free microcap company. Despite these strong fundamentals, NHLD trades for roughly balance sheet cash, cash equivalents and marketable securities. I would call it a Rodney Dangerfield stock. This article will explore some possible reasons for this lack of respect. I will also discuss some factors that could earn NHLD more respect and a higher valuation. Readers are invited to use the comments section to suggest other Rodney Dangerfield stocks.
NHLD gets no respect
At a recent price of $3, NHLD has an equity market capitalization of $39 million. Cash is building up on NHLD's balance sheet. As of fiscal Q4 2017 the company reported:
"Cash and cash equivalents of $27.9 million and no debt as of September 30, 2017"
In addition the company owned $7.1 million of securities. Cash, cash equivalents and marketable securities totaled $35 million. In other words, almost 90% of the equity market capitalization can be accounted for by cash, cash equivalents and marketable securities. The business itself is being treated as if it is nearly worthless. But this is hardly a worthless business. Revenues for fiscal 2017 were $190 million as compared to $174 million in the prior fiscal year. That's a very respectable 9% growth rate.
Adjusted EBITDA increased to $11.5 million for fiscal 2017 from just $0.7 million in the prior year. Fiscal 2017 income before other income and income taxes was $8.0 million versus a loss of $2.5 million for fiscal 2016. These are great numbers. I believe that adjusted EBIDTA is the best metric to look at. NHLD is now trading at just 3.4 adjusted EBIDTA.
The micro cap investment banking sector has been strengthening. NHLD has been busy handling an increasing number of biotechnology related offerings from parent company Fortress Biotechnology Inc. (FBIO). See my 5/31/2017 article for more on their symbiotic relationship.
Why does NHLD get no respect?
There are several reasons that may help to explain NHLD's low market valuation. This is a small company with a market capitalization of only $39 million. According to yahoo finance there is currently no analyst coverage. The public float is even smaller since FBIO owns a majority of the shares.
FBIO's majority ownership of NHLD would make a hostile bid for the company difficult. 5 year warrants to purchase NHLD at $3.25 per share were issued as part of the FBIO transaction. These NHLDW warrants may also discourage potential bidders.
The micro-cap broker / dealer sector is currently out of favor. Other peer issues such as JMP Group LLC (JMP) and Cowen Group Inc. (COWN) are also trading at depressed levels. This is somewhat surprising given that the continued bull market has helped to increase the number of investment banking deals and been favorable for brokerage clients.
How can NHLD get more respect?
Continued growth and profitability can only be ignored for so long. NHLD is already on track to hit annual revenues of close to $200 million in the next couple of years. Institutions often screen for small profitable companies with growing revenue. NHLD will be showing up on more of those screens. Current institutional ownership is minimal.
Paying a dividend would be a great way for NHLD to gain some investor respect. NHLD is debt free and cash is piling up. They can certainly afford to pay a dividend. Hopefully, management will do the right thing for investors.
New business ventures may generate excitement
Over the last month there have been several sharp spikes higher in NHLD on heavy volume. Unconfirmed rumors have claimed that NHLD would be getting involved in marketing IPO's in the red hot cryptocurrency area. NHLD is already involved in micro cap IPOs in the biotech area. The infrastructure required to participate in IPO's is already available. In the earnings report press release, CEO Michael Mullen's did not explicitly confirm the cryptocurrency rumors. However, his remarks about expansion of the capital markets division in the banking sector were certainly consistent with such a strategy:
"I am confident the results seen in fiscal 2017 are just the beginning for our company. With other initiatives just starting to take shape, including the planned expansion of our Capital Markets division to complement our strong banking performance, as well as a renewed focus toward accretive business acquisition, I look forward to an even more productive and impactful fiscal 2018.
Know of another Rodney Dangerfield stock?
Readers are invited to use the comments section of this article to share other Rodney Dangerfield stock ideas. I'll define a Rodney Dangerfield stock as one that is trading for about net balance sheet cash, equivalents and securities, is profitable and has revenue growth. I'm skeptical that a lot more of these even exist, but perhaps readers will prove me wrong.
Conclusions
How much could NHLD trade for with a little respect from Mr. Market? NHLD is now trading for just 3.4X adjusted EBIDTA and is a growth company. NHLD would be a $5 stock with an adjusted EBIDTA multiple expansion to just 6X. I'm using a low multiple since their financial business is somewhat cyclical and there is also some potential dilution (although anti-dilutive at current price levels) if warrants are eventually exercised at $3.25 per share. NHLD may start to get some respect as annual revenues break $200 million and it shows up on more institutional stock screens. Management could fast-track the process by paying a dividend or expanding into a more exciting business sector such as cryptocurrency IPO's.
My Panick High Yield Report is focused on high-yield preferred stocks, exchange-traded debt issues, and other undervalued, high-yield opportunities. Members receive an advance look at all my articles as well as continued coverage. Please read our outstanding subscriber reviews here. NHLD is currently being covered as an Equity Pick.
Disclosure: I am/we are long NHLD, JMP.
I wrote this article myself, and it expresses my own opinions. I am not receiving compensation for it (other than from Seeking Alpha). I have no business relationship with any company whose stock is mentioned in this article.
Editor's Note: This article covers one or more stocks trading at less than $1 per share and/or with less than a $100 million market cap. Please be aware of the risks associated with these stocks.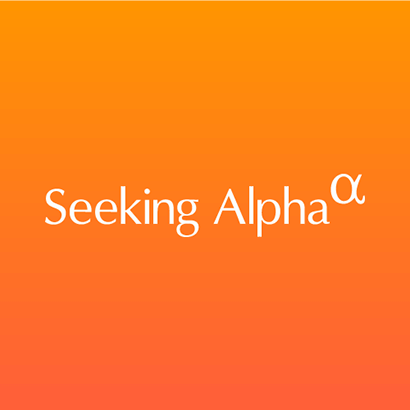 About this article:ExpandAuthor payment: Seeking Alpha pays for exclusive articles. Payment calculations are based on a combination of coverage area, popularity and quality.Tagged: Investing Ideas, Long Ideas, Financial, Investment Brokerage – RegionalWant to share your opinion on this article? Add a comment.Disagree with this article? Submit your own.To report a factual error in this article, click here