Stitch Fix is a breath of fresh air in an otherwise struggling industry. Whether or not there is a complete collapse of major modern names such as Under Armor (UAA), Macy's (M), or Toys R Us is individual opinion. However, the consensus is that there is a major, disruptive change that retailers need to adopt. Stitch Fix (SFIX) has managed to adopt a disruptive e-commerce business model that has shown to be demanded and profitable. Stitch Fix is a new and strong competitor in the industry and should remain a frontrunner, especially in its niche, for the foreseeable future.
Differentiating Factors
SFIX is different compared to the likes of its competition. E-commerce giant Amazon (AMZN) has launched a service called "Prime Wardrobe". While the service is similar, it is not as robust as SFIX.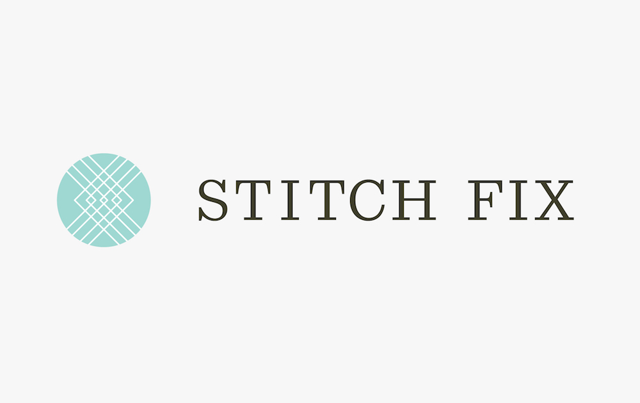 Source: PYMNTS
Most notably, SFIX offers personal styling to each 'fix' (the package each customer receives). The company is unique in that it does not solely rely on algorithms to provide consumer recommendations. It also enacts the help of humans. Together, they are responsible for monitoring customers and adapting to their changing preferences. This is a large competitive advantage that other companies don't provide, personalization. Stylists are assigned to customers who they remain with so they can adapt to each other and even said personal notes within each fix to explain what's inside and why.
These perks are meant to attract a certain demographic, and they have done a good job at attracting and keeping this demographic. The company originally aimed at the busy women, someone who had no time to shop and shopped like a majority of other women (i.e. similar brands and price ranges). Since, the company has branched out into other markets such as men's, maternity, and even has brands to target the wealthier crowd.
Growth
SFIX has seen robust top and bottom-line growth since its beginnings in 2011. With increasing subscribers and product expansion, the company has been able to grow net revenue by an impressive 137% CAGR (Compounded Annual Growth Rate) from 2014 to 2017. This is thanks to the ability to grow an active customer base, which grew by 25% to 2.2 million from 2016 to 2017. Although there are seasonal trends in customer activity, more active customers continues to translate into greater revenue. Along with an increasing customer base, the number of items purchased per customer is 22% greater than in 2014.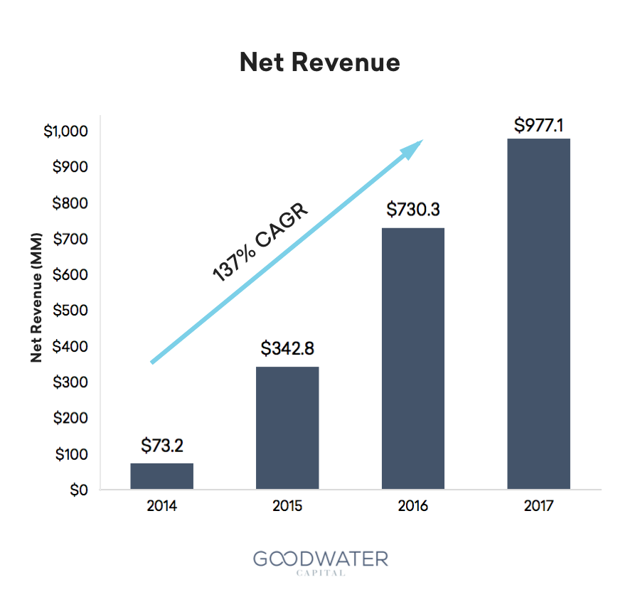 *Source: Goodwater Capital

Source: Stitch Fix
As seen in the chart above, from the company's S-1, net income also showed an increasing trend although margins, which were already tight, have been decreasing.
| | | | | |
| --- | --- | --- | --- | --- |
| | 2014 | 2015 | 2016 | 2017 |
| Gross Margin | 35.2% | 42.2% | 44.3% | 44.5% |
| Operating Margin | -6.1% | 10.6% | 8.8% | 3.2% |
| Net Margin | -8.6% | 6.1% | 4.5% | 0.0% |
SFIX has been able to garner impressive top-line growth in the past. This can be expected moving forward especially due to the tailwind of strong holiday sales. However, in spite of this, bottom-line margins have been contracting. A major part of this can be attributed to the large allocation towards advertising. In 2016, advertising was $25 million. This more than doubled in 2017 to $70.5 million in order to facilitate future growth for the company.
In fact Selling, General & Administrative costs as a whole is a major reason why SFIX operating margin is so low. In 2016, Selling, General & Administrative costs were 35.5% of revenue ($259 million), and this rose to 41.2% of revenue ($402.7 million) in 2017. The company will attribute this increase to:
"…attributable to a $68.1 million increase in compensation and benefits expenses as we increased our headcount."
Selling, General & Administrative costs have been increasing every quarter since October 2015, so it is reasonable to assume that this will remain a major cost moving forward. It is also reasonable to expect increases as SFIX has been expanding its product offerings. As this happens, there will be initial issues, such as inventory, associated with rollout, and these will take time to adjust and scale appropriately.
As shown in the financials above, SFIX net profits went negative this year as a result of the increases discussed earlier. However, we should see a return to profitability this year due to Trump's tax cuts as SFIX has had very high effective tax rates in the past. In 2016, the effective tax rate was 45.8%, led by the federal corporate rate. This, however, jumped massively in 2017 to 104.6% led by preferred stock warrant liability. As the federal rate has dropped down to ~20%, this will help SFIX's bottom line moving forward

Source: S-1
Conclusion
Stitch Fix has been able to successfully prove its ability in the past to not only grow revenues and subscribers but also to generate a profit during this. Looking forward, as the company further expands the products available to its subscribers, attracting more customers as a result, sales will continue to grow, and further opportunities will arise. We will see improvement in bottom line margins and dollars, thanks to the newly enacted tax cuts allowing a greater cash pile for management to implement without the need of issuing debt.
It is important to remember that this is a very unique retailer and is a market leader in its segment as a result. Personalization and adaptation without any effort is a great attraction for consumers, and this is what SFIX does well.
Disclosure: I/we have no positions in any stocks mentioned, and no plans to initiate any positions within the next 72 hours.
I wrote this article myself, and it expresses my own opinions. I am not receiving compensation for it (other than from Seeking Alpha). I have no business relationship with any company whose stock is mentioned in this article.
About this article:ExpandAuthor payment: Seeking Alpha pays for exclusive articles. Payment calculations are based on a combination of coverage area, popularity and quality.Tagged: Investing Ideas, Quick Picks & Lists, TechnologyWant to share your opinion on this article? Add a comment.Disagree with this article? Submit your own.To report a factual error in this article, click here