When a new, game-changing product receives FDA approval, the company receiving the approval typically has an exit plan – whether that is distribution with a larger company to fund development, an outright sale of the company, or a plan for direct commercialization. Occasionally, a company does zero of these actions, and it remains in operations for a few years. Such is the case with Rockwell Medical (RMTI), which received approval on its flagship product Triferic in January of 2015.
The company, at its core, is currently the manufacturer of commodity dialysis solutions with the opportunity to add a single generic injectable to its portfolio in the next 6-12 months. The medical value of Triferic seems evident, in my view, though it lacks the necessary clinical evidence to incentivize providers to change course. Two and a half years after approval, and Triferic is still not generating commercial sales. It looks like the product could ultimately fail to gain an ounce of commercial acceptance. As a result, I believe shares should trade closer to $1.70 per share – roughly 2x book value to account for the possibility of Triferic success.
A Brief History of Triferic and Iron in CKD
The FDA approved Triferic in early 2015 as an interesting option for treatment of iron deficiency, a chronic issue for hemodialysis patients who are under treatment for chronic kidney disease (CKD). Currently, patients are given iron sucrose (brand name: Venofer) or iron dextran (brand name: INFeD) to treat iron deficiency. Iron deficiency carries huge risks, including anemia, which can impact key organ function due to the underproduction of red blood cells, as well as low energy levels and a decreased appetite. Iron supplementation therefore is extremely important in dialysis patients, though it can be quite expensive. In fact, it is one of the top drug costs in dialysis, coming in just below erythropoiesis stimulating agents (ESAs) (known as EPO) and Vitamin D injectables like doxercalciferol.
Because CKD typically impacts older patients, Medicare and Medicaid are the primary payers; so we have strong data tracking treatments. Payments for CKD are typically bundled and administered to facility providers like Fresenius Medical Care (FMC) and DaVita (DVA). Fresenius and DaVita are thus incentivized to administer care in the most efficient way possible this includes reducing drug costs that are not separately reimbursed. Thus, the two companies contract with injectable manufacturers like American Regent to provide iron solutions. Iron is a particularly hard molecule to make, so you rarely see high numbers of generic players that would appear in most molecules.
So, a new player like Triferic enters the market it can just lower the price and take market share, right? Not so fast. Trifferic actually claims to demonstrate that it can lower EPO levels while administering a superior treatment for dialysis patients. Unlike IV iron that clears through the liver, Triferic would be combined with dialysis solutions, which would allow the product to directly bind with to transferrin, which in turn would be transported to red blood cell precursors to help kick off hemoglobin synthesis.
This sounds great, except that there is simply not enough data to prove that Triferic demonstrates efficacy. In fact, per the protocols of Triferics own Phase III CRUISE Study, only 18.4% of patients enrolled in the study-completed treatment without mandated changes in anemia management. Simply put, the Phase III study was underpowered and inconclusive. Famous biotech journalist Adam Feuerstein mentioned as much in early 2016, saying:
The FDA approved Triferic over the objections of its own medical reviewers, who called Rockwell's clinical trials "contrived" and concluded that any benefit seen with Triferic was clouded by an 80% patient drop-out rate."
Ouch. I looked back at one of the most recent Seeking Alpha articles on Rockwell, which was very enthusiastic. Triferic was supposed to be trialed at a large dialysis provider, and it was going to take off. Ultimately, 2015 ended with a paltry $200 thousand in sales for Triferic.
2016 was no different. Triferic sales in 2016 were immaterial. Rockwells success is hinged on getting CMS to reimburse Triferic at cost plus 6%. I believe this is a pipe dream given the FDAs previous comments on the Triferic trial. CEO Rob Chioini talked about the blocking and tackling behind the process on Rockwells latest earnings call, saying:
Over the last several weeks we have had productive meetings with the Centers for Medicare and Medicaid Services, CMS and also with the Center for Medicare and Medicaid Innovation, DMMI. At their request, we prepared and submitted a proposal to the innovation center at CMS. Among other things the document highlights the improved clinical benefits that Triferic provides to patients, as well as the significant cost savings Triferic delivers to both Medicare and dialysis providers.
Our analysis concluded that 100% of the hemodialysis patients that Medicare is responsible for were given Triferic as part of their treatment protocol, Medicare would save substantially more than $1 billion per year. To put that number in context, Medicare spends approximately $33 billion on services for beneficiaries with end-stage renal disease.
This is nothing new, as pharmacoeconomic data plays a major role in medical decision-making today. However, the claims strike me as rather bold and likely unrealistic, given the body of accompanying clinical evidence.
Overall, I feel fairly pessimistic about the long-term commercial runway for Triferic given the 1.) lack of switching to-date and 2.) the poor quality of clinical evidence.
Calcitriol Coming Any Day Now
Calcitriol is a generic version of Vitamin D used as a third line option for Vitamin D deficiency in CKD patients, behind doxercalciferol and paricalcitol. The product has been generic for many years, and last I checked, the market for the product is between $1 and $3 million. In short, this is a fairly low upside generic molecule that has therapeutic inferiority to the other Vitamin D molecules.
However, Rockwell thinks this product can deliver $50 million in revenue. I really have no idea how the company arrives at this assumption or if it has any data-driven backing. Equally important, Rockwell received approval in 2014 and thus far has not been able to manufacture or even bring the product to market. At best, I think this product can generate about $500 thousand in sales and maybe $250 thousand in gross profit. This will not be a major revenue driver.
Dialysate Low Margin and Uninteresting
A cursory glance at Rockwells 10-Q would reveal that third-quarter 2017 revenue was $14.6 million, up 14% y/y. Yet, gross profit fell by $500 thousand to $1 million, driving a total gross margin of 7.3%. YTD, Rockwell has generated $4.9 million worth of gross margin, equal to 11.6%, boosted by some of the 100% gross margin revenue recognition from international licensing deals. The rest of revenue comes from dialysate revenue from Rockwells supply relationship with Baxter (NYSE:BAX). Overall, this is a low margin, contract manufacturing-type business. I find it uninteresting and immaterial to the long-term success of Rockwell.
Is There an International Opportunity?
Rockwell inked a partnership with Wanbang Biopharmaceuticals for $4 million upfront and up to $35 million in additional revenue for Triferic sales in China. It will take a while for anything to materialize on this front. The company also agreed to a partnership with ARAM Medical for the sale of Triferic and calcitriol (well get to this later) in the Middle East. Again, this generated a $1 million upfront license fee, and it could provide additional revenue if either product generates sales.
China could be an opportunity as it is a growing market that could be more amendable to new practices. That being said, Triferic will need to deliver a strong clinical study to receive approval from the Chinese FDA. Although the company pegs commercialization at the second half of 2020, I am skeptical that Rockwell would receive approval if the dropout rate approaches what it was in the CRUISE trial.
Unfortunately, I am not particularly confident in existing iron practices in China, so sizing the market is an inexact science.
In the US, about ~670,000 patients are on dialysis. Diabetes is the primary cause of CKD at 44%, followed by high blood pressure at 29%. We should see prevalence in the two countries at about equal, around 11-12% of the population (we already are), and high blood pressure under the new US guidelines puts the prevalence at around 50%. I suspect China is in the same ballpark. So, if we assume pretty equal levels of key disease states driving CKD, China should eventually reach somewhere around 2.5-3 million CKD patients on dialysis, compared to the current total of 440,00 patients currently on the treatment in China. Unit-wise, we could see a similar addressable market by the time Triferic theoretically launches in China.
However, marketing for a product in China is highly fragmented, and Triferic may need to generate studies at dialysis clinics in different provinces for any chance at commercial success. I think commercial success could take at least five years and millions of dollars in marketing and incremental R&D spend. Further, the listing process in different provinces could create several different timelines for commercial launch in China; in the meantime, we could see several generic copycats. I am not optimistic about Triferics Chinese opportunity.
In addition to China and the Middle East, Rockwell signed a partnership in Canada. Canada is a relatively small market, and I am not aware of who the commercial partner is, so I have no view on the commercial prospects in Canada. I can confidently say that the potential of the Canadian market does not equal $328 million in net present value.
What is Rockwell Worth?
Admittedly, it is tough for me to value Rockwell. The existing dialysate business and $500 thousand in calcitriol sales are not worth very much at all perhaps $20 million. This assumes the business is worth about 4x gross profit, which may actually be optimistic, but lets give Rockwell the benefit of the doubt here.
Rockwell also has ~$39 million in cash and investments we can value that at $39 million today, though it looks like that balance is shrinking quickly. YTD, Rockwell burned $16.3 million in operating cash flow, and it appears that number will end in the $18-20 million range for the year. I think we will see less of an investment in Triferic inventory in early 2018, but the overall cash burn of $3.5-5 million per quarter looks about right given the current revenue and margin run rate of the business. Remember, Rockwell received its $5 million in international licensing fees already; so though revenue will continue to be recognized, this cash is already accounted for on the balance sheet. Therefore, the company is relying almost exclusively on dialysate sales to generate cash.
At this point in the products lifecycle, Triferics success in the United States looks like an incredibly unlikely event. Given the data generated in the United States, I would also put commercial odds of success as extremely low in Canada and the Middle East. China is the most promising market due to its sheer size, but I think the nuts and bolts of marketing in China, even with a decent partner like Wanbang, make odds of runaway commercial success in the country quite low.
Therefore, I ultimately believe shares should be valued at book value with some margin of safety for unexpected commercial success. At its current quarterly run rate and cash burn, Rockwell will probably need to raise capital in 2019, especially with a China commercial launch not in the cards until 2020 at the earliest. Therefore, I am valuing shares today at $1.70 about 2x book value. I expect continued quarterly erosion, and I would adjust exposure to compensate for reduced book value in combination with decay in the option value of Triferic.
At its core, Rockwell is a bet on the future of Triferic, and 2 years into a commercial launch with nothing to show for it does not exude confidence. I am not confident in the companys long-term outlook.
Disclosure: I/we have no positions in any stocks mentioned, and no plans to initiate any positions within the next 72 hours.
I wrote this article myself, and it expresses my own opinions. I am not receiving compensation for it (other than from Seeking Alpha). I have no business relationship with any company whose stock is mentioned in this article.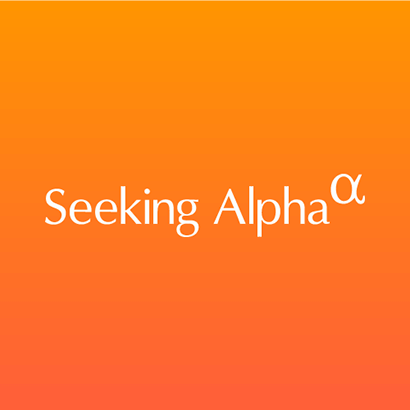 About this article:ExpandAuthor payment: $35 + $0.01/page view. Authors of PRO articles receive a minimum guaranteed payment of $150-500.Tagged: Investing Ideas, Short Ideas, Healthcare, Medical Appliances & EquipmentWant to share your opinion on this article? Add a comment.Disagree with this article? Submit your own.To report a factual error in this article, click here