Our search for a dividend growth stock or two continues as we plumb the depths of the 52-week low list for an out of favor dividend growth stocks to invest in. A week or so ago we looked into Hormel Foods (NYSE:HRL) as a potential candidate and placed it on our list of possible investments. Our ongoing search has been made difficult by an almost decade long low-interest rate environment that has pushed investors desperate for income into dividend growth stocks (and making such stocks expensive in relative terms). The shares of Archer Daniels Midland Co. (NYSE:ADM) have traded near 52-week lows of late, and, therefore, came to our attention. The question is "Can such shares trade even lower?" We think yes if the overall market sells off into a much needed minor correction. ADM is not a company known to many people outside the dividend growth stock world, but people of a certain age will remember ADM as the self-proclaimed "supermarket to the world" and sponsor to the Public Broadcasting television show "The McLaughlin Group" that later experienced a significant damaging to its reputation when "two former executives and an ex-FBI mole were convicted of price-fixing in 1998 after a highly publicized federal investigation" into the company. With such scandal almost two decades, ago, let us look at ADM today.
ADM is primarily engaged in procuring, transporting, storing, processing, and merchandising agricultural commodities and products. The company operates in multiple businesses including the: 1) oilseeds processing business that includes the origination, merchandising, crushing, and further processing of oilseeds into vegetable oils and protein meals; 2) corn processing business that is engaged in corn wet milling and dry milling activities and converts corn into sweeteners and starches, and bioproducts; 3) agricultural services business that utilizes its extensive U.S. grain elevator, global transportation network/port operations to buy/store/clean/transport agricultural commodities; and 4) Wild Flavors and Specialty Ingredients ("WFSI"). With ADM's background in mind, let us look at its latest quarterly results. In first quarter 2017, ADM recorded adjusted earnings per share of $0.60, a 43 percent increase from the year-ago quarter. Adjusted overall operating profit was $ 678 million as year-over-year results improved for the company and in all four of its businesses, and it continues to be on track for a stronger 2017. The company's agricultural services business increased earnings due to higher results in U.S. grain and transportation operations. The corn business delivered a solid quarter with improved performances across its product portfolio.
ADM's oilseed business earnings increased due to solid results in global softseeds and the company's equity investment in the Wilmar business (a leading Asian agribusiness company). The company's WFSI earnings increased due to its WILD Flavors business. ADM indicated that it is moving forward with its growth efforts that include: 1) a pending acquisition of French sweetener company, Chamtor; 2) the announcements of expansions to its animal nutrition capabilities in China; and 3) a further investment in Wilmar. The company also implemented about $50 million in run-rate cost savings during the quarter. ADM noted during its latest quarterly results that it continues to execute its long-term strategic plan. Such plan includes: 1) strengthening its core businesses; 2) improving its cost positions; and 3) implementing measures to improve results where necessary. The company's operational initiatives have delivered significant savings and efficiencies, and it continues to grow strategically by expanding into new geographies and increasing its capabilities in food, beverages and feed. Such initiatives contributed to ADM's improved results in its latest quarter despite a continuing muted margin environment in some businesses. In 2017, ADM is recognizing some improving market conditions as well as benefits from the actions it has taken and continues to take as it executes its strategic plan.
The company's agricultural services business results were up as merchandising and handling results were down. In North America, demand for grain exports remained strong and the business benefited from good execution volumes and improvements in grain carries. The improved results in North American grain operations were offset by lower results in international merchandising. International merchandising results remained muted. ADM is beginning to see the benefits of its aggressive actions to improve its international merchandising performance and continues to expect that results will improve, as it moves through the year. The company's transportation operations were up substantially while its North American barge and stevedoring operations saw increased loads and its stevedoring operations reported record volumes. The milling and other operations had a solid quarter, but with lower sales volumes and product margins. ADM's corn processing business had a strong quarter as swee teners and starches experienced strong demand, which drove sales volume and margin growth. Another important driver of success for corn processing was bioproducts due to high export demand for U.S. ethanol. Ethanol margins improved due to exports as well as solid domestic demand.
ADM's oilseeds business delivered one of its strongest quarters as its crushing and origination results were about flat but experienced good global demand for protein meal overall and global soybean crush margins remained pressured as alternative protein meals continued to impact the market. The company's global softseed processing footprint and flexible capacity have continued to be positive factors. In addition, oil and cottonseed results were both significantly higher than the previous year as ADM capitalized on margin opportunities both in North America and Europe. In Brazil, the company's margins remained compressed as farmer selling did not keep pace with export demand due to weak commo dity prices and the strong Brazilian currency. Refining, packaging, biodiesel and other results were down for the quarter. North American biodiesel volumes and margins were down. South American packaged oils and biodiesel were up for the quarter on better volumes and margins. Results in Asia improved significantly, reflecting ADM's increased ownership and improved results from the Wilmar business. WFSI results were higher for the quarter. AMD has seen a consistent pattern of double-digit growth in the WILD Flavors business and remains excited about the business' continued and expanding contributions.
ADM made important progress in its strategic plan (launched in 2012) towards becoming a more efficient company, a more global company and a company that is expanding further along the value chain. The company acknowledged that its industry has faced some significant market headwinds over the last two years, but the company faced such headwinds and had the discipline to continue to execute its plan. The company worked to deliver cost and process efficiencies, and it invested to grow through acquisitions and plant expansions. In 2017 specifically, ADM continued to execute in its three primary areas of focus. In the area of optimizing its core, the company has taken aggressive actions to improve performance including its completed sale of its crop risk service businesses. In the area of strategic growth, the company is planning on adding to its European sweetener and starch footprint with the pending acquisition of Chamtor in France. The company also acquired a 90 percent ow nership stake in BIOPOLIS, a leading provider of microbial technology with a strong portfolio of novel food ingredients. The company is continually expanding its capabilities throughout the value chain and with BIOPOLIS, which will enhance its ability to meet the needs of health-conscious consumers.
ADM expects a slightly better second quarter for its agricultural services business. For the corn processing business, the company expects a significant improvement. For the oil seeds business, the company expects flat to lower results. For the WFSI business, the company expects better results. As such, the company's full-year outlook did not change.
Our view
One of our proposed article titles for this article is "A Buy Under $40 Or At A 3.5% Yield?" comes from our idea of where we would become interested in buying ADM shares. Should the buy target be below $40 or at a 3.5 percent dividend, and, which is a more realistic target.? We believe that buying below $40 is a more realistic target. What we also believe is that investors should not buy ADM shares now given overall markets are at record highs. If the overall market sells off, the company's shares will drop below $40. ADM is likely to record revenue growth in 2017 due to strong demand and improved pricing. In recent years, the company acquired flavor and ingredient provider WILD Flavors, creating a new flavors and specialty ingredients business to add to its oilseeds processing, corn processing, and agricultural services businesses. The company is likely to continue to expand its flavor and specialty business through acquisitions and we expect it to be an important driver of future growth for the company. For the agricultural services businesses, the company is likely to experience increasing U.S. exports on strong global demand, but low freight rates will likely negatively impact North American transportation results. For the corn processing business, there are likely to b e improved trends in ethanol and strong gains in sweeteners and starches from increased pricing.
For ADM's oilseed processing business, the company is likely to see its results supported by increased corn and soybean harvests in Brazil. The company's operating profits, however, are likely to benefit from growth in the company's flavors and ingredient business. ADM is likely to benefit from an expected large U.S. crop harvest and as increased livestock industry supplies increases soy meal demand. The company's changed business portfolio, which most prominently includes the acquisition of WILD Flavors and the creation of a new flavors and specialty ingredients business, has and will continue to improve its sales growth and margin profile. Potential adversities to the company's results include ADM's failure to complete/integrate recent acquisitions, and adverse changes in commodity or product prices and volumes for the company's products or services. Despite near-term adversities, ADM will succeed long term due to its experience and extensive efficient network of facili ties for procuring, transporting, storing, processing, and merchandising agricultural commodities and products; continued focus on cost efficiencies; its push into healthier food markets with improved margins such as flavoring; profitability and cash flow; and long-term record of earnings and dividend growth.
ADM shares currently have a dividend yield of about 3.15 percent. Earnings estimates for fiscal year 2017 are $2.64 and for fiscal year 2018 are $2.93. We should note that earnings estimates have fallen for each year in recent months. The company has a price-to-earnings ratio of about 15.70 based on fiscal 2017 earnings estimates and a price-to-earnings ratio based on 2019 fiscal year earnings of about 14.15. With earnings estimates continuing to fall for both 2017 and 2018, we recommend that an investor buy the company's shares in the price range of $36.95 to $39.50 (a price-to-earnings ratio range of about 14.00 to 15.00 based on 2017 earnings estimates).
< p>(Click "follow" next to our contributor name at the top of this article to follow our upcoming articles on ADM and more.)
Disclosure: I/we have no positions in any stocks mentioned, and no plans to initiate any positions within the next 72 hours.
I wrote this article myself, and it expresses my own opinions. I am not receiving compensation for it (other than from Seeking Alpha). I have no business relationship with any company whose stock is mentioned in this article.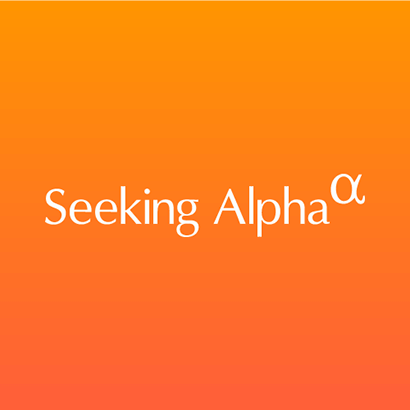 About this article:ExpandAuthor payment: $35 + $0.01/page view. Authors of PRO articles receive a minimum guaranteed payment of $150-500.Tagged: Investing Ideas, Long Ideas, Consumer Goods, Farm ProductsWant to share your opinion on this article? Add a comment.Disagree with this article? Submit your own.To report a factual error in this article, click here